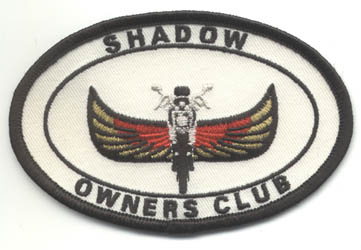 (click picture for larger image)
Dimensions: 4 1/4" X 2 3/4" (10.8cm x 7cm)
Description: This is the Original Shadow Owner's Club Logo, with a Shadow on the wings of freedom. "Shadow" at the top with "Owner's Club" along the bottom. The patch is oval in shape, made classic and famous by oil companies and companies in the automotive industry.
If you ever see this patch, you can be sure it is worn by someone interested in the union of all Shadow Owners... So please, stop and say "Hello". + Once you get the patch, have your local embroiderer sew in your AREA NAME in the space left blank above the bike. Examples: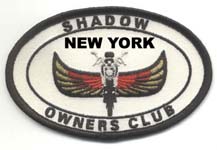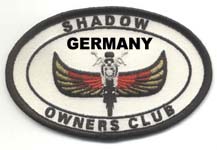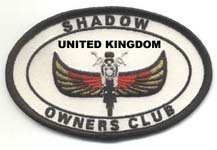 We're an international club!