The new and improved - 16 sep. 2003
Honda Shadow Homepage


original now at: http://www.heimsnet.is/thestone/shadow

may be replaced by this page in the future: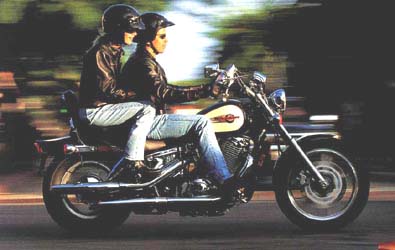 - WELCOME -
Welcome Shadow enthusiasts, owners and riders. Way back in in the 1990s, these pages were put on the net for those of you who appreciate Shadows to their fullest... See the "intro" page for a history of these pages... but now a new, dedicated, Honda Shadow page has been put on the web at: www.hondashadow.net and will replace these pages.
It's been excellent to have been able to provide you with a place on the web to check out what other Shadow owners have been up to... and you will find all of that, and more, at the new www.hondashadow.net page.
All the best.
---